Where To Grab A Drink in Destin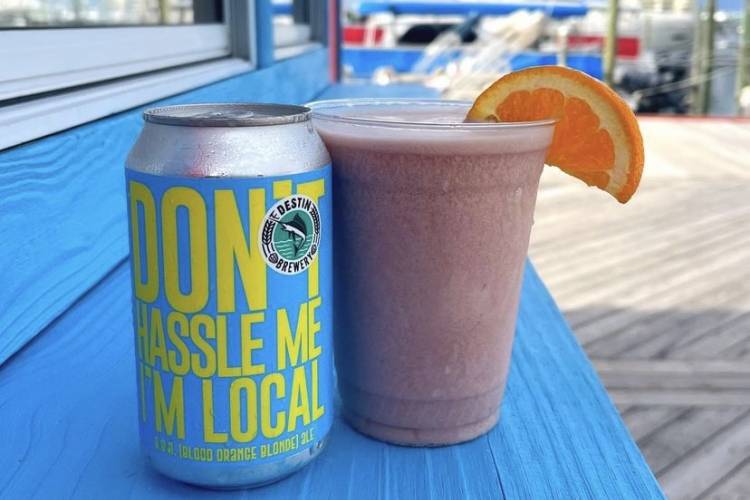 Destin bars are known for serving up picturesque views alongside delicious craft cocktails, locally-brewed beers, and choice wines. Enjoy panoramic views of the Gulf, and hidden local favorites when you grab a drink at one of these Destin locations:
1. Begin your day with a breakfast drink at The Ruby Slipper Cafe.
Located only two miles from Destin Gulfgate, The Ruby Slipper Cafe serves up eye opening cocktails like their award-winning bloody mary, specialty mimosas, and boozy coffee creations. They open daily at 7:30am, and we recommend an order of their Bennies or pancakes to pair with your breakfast cocktail for an epic start to your morning in Destin.
2. Watch the boats pass by with a cold drink at the Destin Harbor.
There are no shortage of fun places to grab a drink with waterfront views at the Destin Harbor. The Harbor is a short three-mile drive from Destin Gulfgate, making it the perfect place to grab a lunchtime or sunset drink. 
The Harbor Tavern has quickly become a local-favorite, and their blueberry hard lemonade is the perfect refreshing cocktail on a warm Florida day. Want a boozy-free version of this signature cocktail? No problem! Ask the bartender to make it alcohol-free, and enjoy the deliciousness! 
A few steps away is the brand new Edge Skybar, which sits directly over the water allowing guests to enjoy panoramic views of the Harbor. Sit back and relax at this rooftop bar with your favorite brew.
Boathouse Oyster Bar is right next door, and this is the place to grab an ice cold bottle of beer while you enjoy the freshest oysters on the Emerald Coast. Boathouse has an unpretentious and casual atmosphere, so grab your flip flops and get ready for a good time. 
3. Get a good deal on a great drink during Happy Hour.
The bar at Marina Cafe is known for having one of the best happy hours in town! Everyday between 5pm-7pm enjoy Happy Hour specials including half priced wines, domestic beers, and specially priced sushi and appetizers. With breathtaking views of the Destin Harbor and a stunning coastal-designed interior, this award-winning restaurant is a great place to spend an evening in Destin.
The Craft Bar Destin is known for its extraordinary craft beer selection and handcrafted cocktails infused with fresh juices. This Destin hotspot boasts an impressive happy hour menu offering $5 drinks and $8 food choices. Happy hour is Monday through Friday from 2-6pm. Enjoy a delicious drink without the alcohol when you ask the bartender to shake you up a mocktail. Their house-made, fresh ingredients mean everyone has the opportunity to sip on something special. 
4. Grab a drink with your toes in the sand.
A four minute beachwalk will take you from Destin Gulfgate to Destin's famous Back Porch restaurant where you can sip on a tropical drink or ice cold beer. Known for their high quality and delicious seafood, the Back Porch is a must-visit spot for anyone traveling to the Emerald Coast. 
5. Enjoy privacy and stunning views from your Destin Gulfgate balcony.
Peacefully pop open a bottle of your favorite vino, and mix up a cocktail from the comfort of your own condo when you stay with us at Destin Gulfgate. The nearest spirits store is a short two minute drive away, so it is quick and easy to stock up on whatever you're in the mood to sip on. Watch the waves roll in, and you might even spot a few dolphins as you relax on your large beachfront balcony. 
Need inspiration for your balcony sipping? Check out the yummy mocktail recipe below!
Pineapple Crush Mocktail
Ingredients:
1 cup pineapple
1 cup coconut water
10 mint leaves
1 lime
(Hint: just stir in white rum to make this refreshing mocktail boozy!)
Instructions:
Blend all ingredients together until mixed well.