Thanksgiving Around Destin, Florida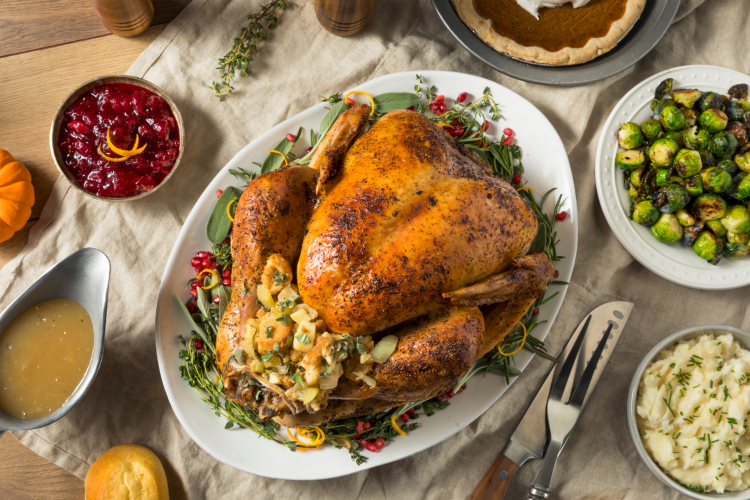 The holiday season is officially here! If you're spending Thanksgiving with us, we wanted to make sure you could escape the stress of planning your family's Thanksgiving meal. We did a little research on some of the best places in Destin, Florida to either make reservations at, pick up pre-prepped meals, or pick up your Thanksgiving groceries. 
Destin Ice Market 30A in Inlet Beach is continuing its annual tradition of the pre-ordered Thanksgiving dinner. All the hassle is erased and the only thing on your plate - other than a fantastic dinner - is to pick up your order the day before. While it is 30 minutes past the Destin Commons, the views of the gulf can't be beat - and the best part is there is no traffic because of the off-season. You can place your order online HERE.
Only five to seven minutes from our property, Harbor Docks is hosting its 27th annual Thanksgiving dinner from 11:00 a.m. to 5:00 p.m. on Thanksgiving day. This drive-through dinner is benefiting Habitat for Humanity along with Destin Harvest. While at no cost to you, donations are gladly accepted all in benefit to Destin charities.
Ready to celebrate Thanksgiving on a yacht? Solaris Yacht is hosting its Thanksgiving Buffet with classic foods like some tasty turkey, garlic roasted mashed potatoes, and pumpkin pie. There is a lunch cruise from 11:30 a.m. - 2:00 p.m. and a dinner cruise from 6:00 p.m. - 8:30 p.m. on Thanksgiving. Just past the Silver Sands Premium Outlets, boarding for this adventure is in Miramar Beach within Sandestin Golf and Beach Resort at the Baytowne Marina. Adults are $80, Children (3-10) are $50 and Infants (0-2) are $30. Book your reservation HERE. 
For something quicker, Honey Baked Ham - across Highway 98 from the Destin Commons - offers the option for you to pre-order your Thanksgiving meal. Pop online to pick from fantastic turkeys to delicious hams with many choices of your favorite traditional sides. Everything is prepared ahead of time and all you have to do is heat each item up in your full-sized kitchen. Make sure to order early, because Honey Baked Ham is closed on Thanksgiving! Pre-order your meal HERE.
While you can enjoy one of these delicious options, you can also cook your favorite dishes in your own kitchen. A few minutes east of our property towards the Destin Commons lies Fresh Market, Publix, Whole Foods, and Walmart - all great options to stock the fridge with indulgent items to enjoy during your stay.
Thanksgiving is made easy with the convenience of all these options, so let someone else prepare your meal for you and take a break. The Emerald Coast is calling your name and you deserve a hassle-free turkey day!