Scoring the Ultimate Touchdown: Kick-Off Football Season at Destin Gulfgate!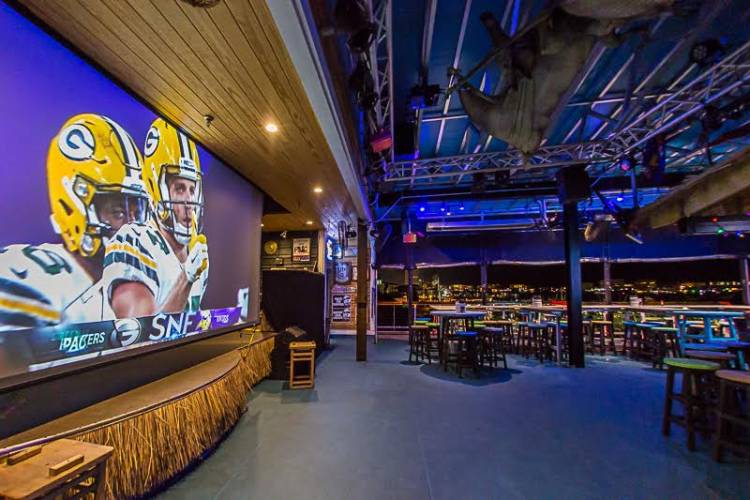 The Four Best Restaurants to Watch Football While Staying at Destin Gulfgate
---
Football season may not kick off until the end of August, but restaurants in Destin, Florida are all preparing their tailgate spreads! When you stay at Destin Gulfgate, you can enjoy the breathtaking views of the Emerald Coast in addition to finding the perfect spot to catch the game within a four-mile radius. Here are the hottest spots you can count on when you are ready for the big game, all just a short distance from Destin Gulfgate.
Harry T's Lighthouse
Harry T's Lighthouse is one of the prime locations to watch a football game in Destin. Harry T's hosts football fans of all varieties, including the Gators, Seminoles, and Sooner Fans. You can also find yourself at one of their official watch parties for many football teams like the University of Florida, Florida State University, Auburn University, and more! This harborside restaurant emulates the perfect sports bar vibe with over 20 big-screen TVs and two projectors showing NFL Sunday Ticket. If you still want a view of the beautiful Destin harbor and fishing boats bringing in their catch of the day, they will have games playing in a smaller section of the outdoor dining patio. Harry T's will have you covered with game day specials regardless of your colors or creed!
O'Quigley's Seafood Steamer
One of the closest sports bars to Destin Gulfgate is O'Quigley's Seafood Steamer & Oyster Sports Bar, located just under three miles from Destin Gulfgate! This roomy sports bar offers a menu of all the fan-favorite dishes and drinks, and we can't forget about their wide selection of fresh seafood. You can catch all the games on one of their 64-inch HD TVs in a comfy atmosphere. O'Quigley's claim to fame is being named, "Best Sports Bar," in the area by the readers of Destin Magazine. They offer 24 taps of top-selling beers that includes specialty craft brews such as a 30A Beach Blonde or an East Pass IPA. The headlining game of the day is projected on an HD projection screen. There isn't a bad seat in the house! The menu has a variety of options for everyone in your group to choose from and plenty of parking located just outside of the restaurant so you don't miss a single touchdown.
Tailfins Waterfront Grill
Tailfins Waterfront Grill is a fantastic sports tavern on the Destin Harbor serving surf and turf alongside an assortment of delicious cocktails and draft beer. They have three levels, giving customers an unmatched panoramic view of the harbor on the top deck. This waterfront restaurant features a bar on every level with TVs available to watch your favorite team. Tailfins even has a jumbotron on the upper level so you can watch the headlining game up close! This indoor/outdoor space has plenty of seating making it a beautiful atmosphere to watch every angle of your team play their hearts out.
AJ's Seafood and Oyster Bar
Find the open observation dining and drinking deck at AJ's Seafood and Oyster Bar in Harborwalk Village! With a palm-thatched Tiki Bar overlooking the marina that harbors, AJ's provides panoramic views of the Destin Harbor, Norriego Point, and the world-famous emerald waters of the Gulf of Mexico. 
The game may come secondary to the remarkable sunsets every night when you watch it at Aj's. Grab some fresh oysters, beer, and cocktail specials while enjoying your favorite game on the extra-large TVs. If sitting outside is not what you're looking for, there are plenty of indoor seats available upstairs and downstairs with views of the game to ensure you don't miss a second of the play!
---
When staying with us at Destin Gulfgate, you'll have no shortage of delicious restaurants to watch football games. Whether you're a fan of the Gators, Seminoles, Tigers, or any other team, you'll find a welcoming atmosphere and great game-day specials at any of these restaurants. Enjoy the football season in Destin with great food, refreshing drinks, and an electric atmosphere.