How to Get Moving in 2023 in Destin, Florida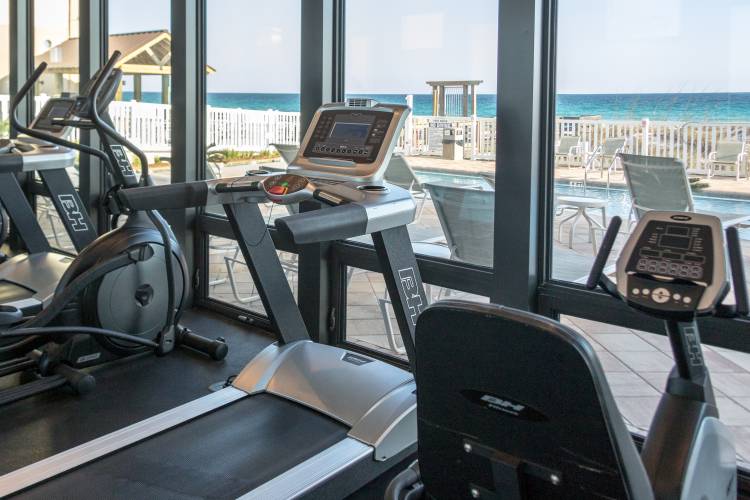 It's a new year and a new chance to get moving! There are so many fun ways to stay active in Destin, Florida. Whether you're looking to exercise alone or get the whole family involved, there is something for everyone. Keep reading for the full roundup!
Looking to get the whole family moving? Check out Rockout Climbing Gym! This indoor bouldering gym is both fun and a great way to move your body. People 3 years and older are welcome to climb at this gym and while they offer memberships, they have day rates for folks that just want to try it once or twice. 
Roast'd Yoga Bar is the perfect place for both new and seasoned yogis! The studio features multiple yoga classes per day, mixing in hot yoga and traditional yoga. Many classes are beginner friendly and there is a variety of classes to fit your needs! Not only that, they are also home to a plant based cafe, featuring locally roasted coffee and a variety of vegan breakfast and lunch options.  
Destin Gulfgate guests are welcome and encouraged to use our private fitness center on property! Our fitness room is well equipped with treadmills, ellipticals, a stationary bike, a cable station, and free weights. The fitness center is open to guests from 5AM to 10PM daily.
Fitness Classes
There are several group fitness classes in the area that may be of interest! Here are a few that that may be worth your while: 
Walks on the Beach
This one may seem obvious, but sometimes there is nothing better than a walk on the beach. Not only is walking on the beach FREE, it's a great way to soak in some vitamin D and enjoy a sunrise or sunset. Both of which are incredible for your mental health! 
Whichever way you choose to move your body, we promise it's more enjoyable by the beach. Book your 2023 getaway today!