The Holidays Around Destin Gulfgate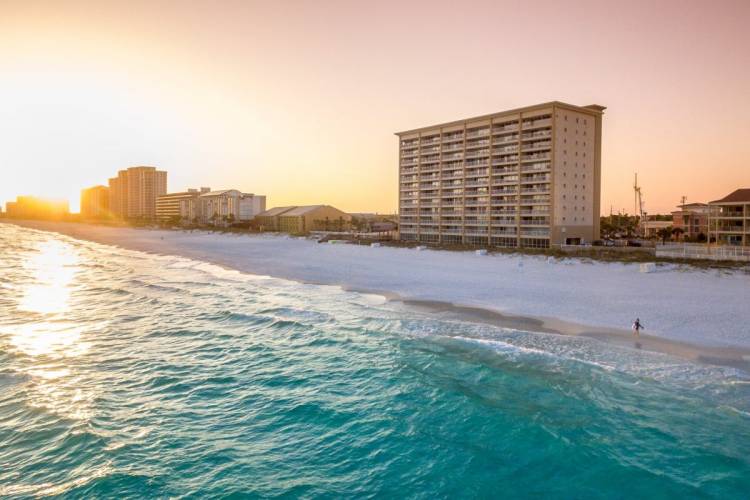 Picture this: it's Thanksgiving morning, the turkey is in the oven, and the Macy's day parade is on the TV. You grab a cup of coffee and walk out to your private 30-foot balcony and enjoy watching the waves hit the shore. The best part: this dream could become a reality.
The holiday season is coming up and families have started to plan their annual holiday travels. There is no better place to escape to than the calm of the Emerald Coast bringing you beautiful weather, fewer crowds, and the gorgeous gulf. Destin Gulfgate is calling your name to have a lovely and memory-packed holiday vacation.
The holiday season is full of family dinners, but have no fear, each condo has its own full-sized kitchen with a refrigerator, oven, stove, and any necessary utensils that are already provided. You can pre-pack all of the ingredients for your favorite dishes and not have to step into a grocery store. No worries if you are missing an ingredient! Visit a local grocery store - Fresh Market, Whole Foods, Publix, and Walmart - all within a five to seven-minute drive from our location in the heart of Destin. 
Each spacious condo is perfect for your family to spend any holiday together. You can wake up on Thanksgiving or Christmas morning and while your family is still peacefully sleeping, and take a nice walk on the beach. Each day of Hanukkah can end with sunset and hot cocoa. You can also count down to the new year in the safety of the condo and maybe catch a glimpse of some fireworks from around the Destin Harbor. 
Destin weather is special during the fall and winter months - some days it can get down to 50 and other days might be 70. While chilly for a local, if you are visiting from the northern part of the United States that weather probably sounds lovely. There will definitely be no snow, but we have our own version with our beautiful white sand beaches. While the ocean might be a little chilly, the sand isn't hot, and a peaceful walk on the beach can be had at any time of the day. Our sunrises and sunsets on the gulf are unforgettable!
Summer is a fantastic time to visit the Emerald Coast, but there is something magical about Destin in the fall and winter months. Make new and unforgettable memories this year, and take your family on an adventure.