Get To Know Destin Gulfgate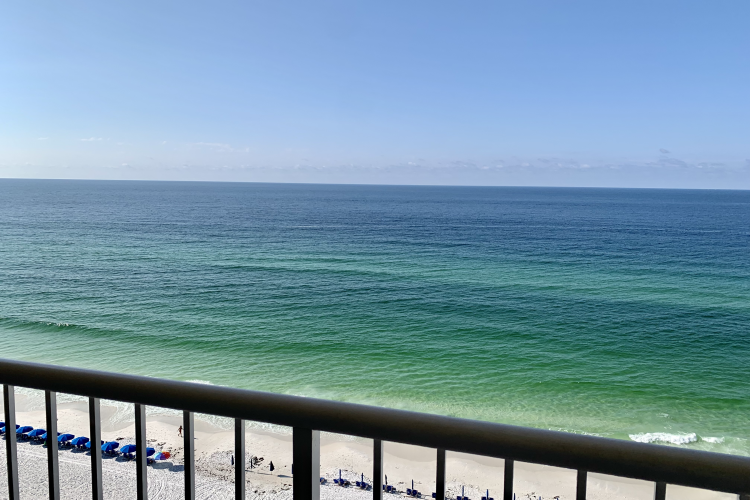 You've heard the saying, "location, location, location." Not only does Destin Gulfgate have an amazing location, but we also have so much more on property. Our property brings some of the best aspects of a great beachside condo: beautiful views, complimentary beach chairs, the friendliest staff, and exciting local attractions. 
More than a Destin Vacation Rental
Where you stay on vacation is typically just a place to sleep and get ready – but here at Destin Gulfgate, it is more than that. With 30-foot balconies, waking up, drinking a cup of coffee, and watching the sunrise never sounded better. The view is why people come to the Emerald Coast, and Destin Gulfgate has the best. 
While you are planning your days, the beach is a must. We understand that traveling with beach gear can be tough – especially if you are flying in. So, we offer complimentary beach chairs to make one portion of your trip covered. With only one row of chairs, everyone gets a front-row seat to the stunning emerald waters of the Gulf. Gulfgate has more private beach space than any other resort in the area, so you will never have to worry about a crowded beach!
One of the best natural shows the ocean provides is the breaching of sea turtles. Destin Gulfgate lies in a unique location where sea turtles lay their eggs. If you are lucky, you might even come across a nest - but make sure to not disturb it! For the past two years, we have had active nests on our private beach. The day the babies hatch is like Christmas at the beach! Watching the adorable little turtles make their way into the Gulf is a special memory that our guests love photographing and sharing on social media. 
Beyond the Beach
Of course, Destin offers much more than just beautiful beaches. Situated right on the scenic Highway 98 – surrounded by delicious local restaurants and fun activities for everyone in your family – Destin Gulfgate has some of the best Destin has to offer all within a mile. Some attractions are so close, you can even walk! 
The Back Porch is a wonderful seafood restaurant on scenic Highway 98. Seafood isn't the only option close by: Merlin's pizza and Mellow Mushroom are within a mile, and Mary's Kitchen offers southern favorites! Right across Highway 98 isThe Track, where your family can play mini-golf, go-karts, and more. Also, less than a mile west lies one of the Emerald Coast's favorite attractions: Big Kahuna's Water and Adventure Park.
On top of all that is offered, it is our goal to make you feel welcomed while visiting. Unlike other condo properties, Gulfgate has a front desk where you can call or interact with us in person. We are real people and not just a call center! No problem is too big for our team to handle and we have many resources to help make your trip the best possible.