Fall Happenings in Destin, FL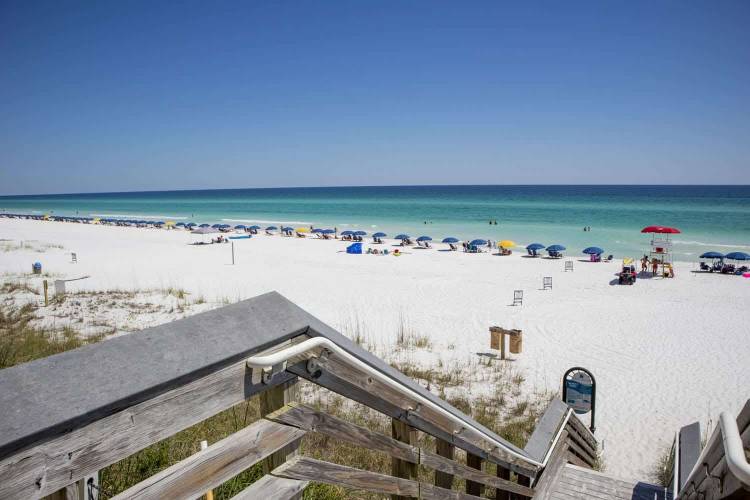 As the scorching summer heat gives way and temperatures start to cool down, a unique enchantment emerges on Florida's Gulf Coast. The fall season in Destin, Florida is a delightful blend of scenic beauty, seasonal flavors, and coastal charm that draws visitors and locals alike. With a calendar brimming with intriguing events, Destin offers a unique twist on autumn that you can't find anywhere else. Join us as we dive into the exciting fall happenings that make Destin, FL, a must-visit destination for the season! 
#1 Seafood Festival
Located at:  along on the historic Destin Harbor and the Harbor Board Walk on Harbor Blvd. (Hwy 98)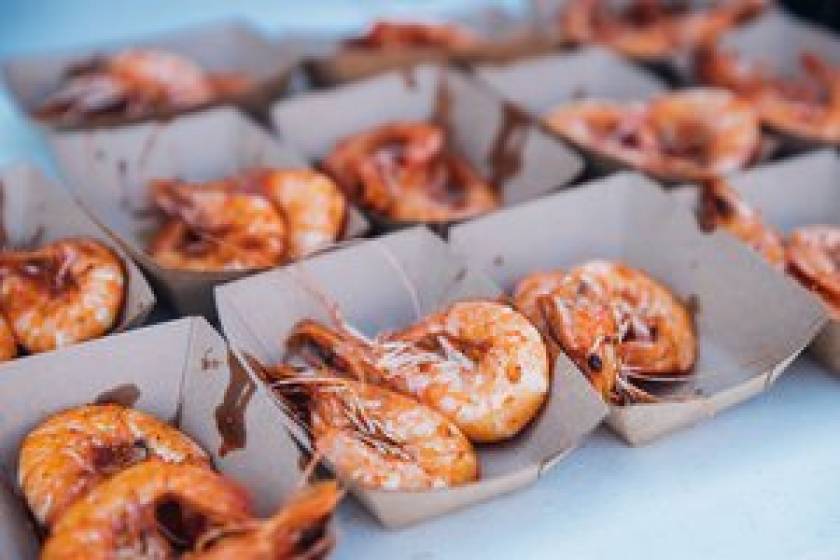 source: https://www.destinseafoodfest.com/gallery  Savvy Leigh Photography 
The Seafood Festival in Destin is a beloved local tradition that has become a highlight of the fall season. Happening October 6th-8th, this annual event is a seafood lover's dream come true! As you wander through the festival grounds, you'll be enveloped in the irresistible aroma of your favorite freshly prepared seafood. With the best local and regional chefs and vendors showcasing their culinary expertise, every bite is sure to be flavorful and delicious.
But the festival is not just about food; musicians and artisans also join in the fun! Enjoy live music and entertainment from all over the United States as you shop everything from fine art to sculptures. The Seafood Festival is the perfect blend of flavor, music, and community, making it a must-do this fall in Destin!   https://www.destinseafoodfest.com/. 
#2 73rd Annual Destin Fishing Rodeo
 Located at: 116 Harbor Blvd Destin, FL 32541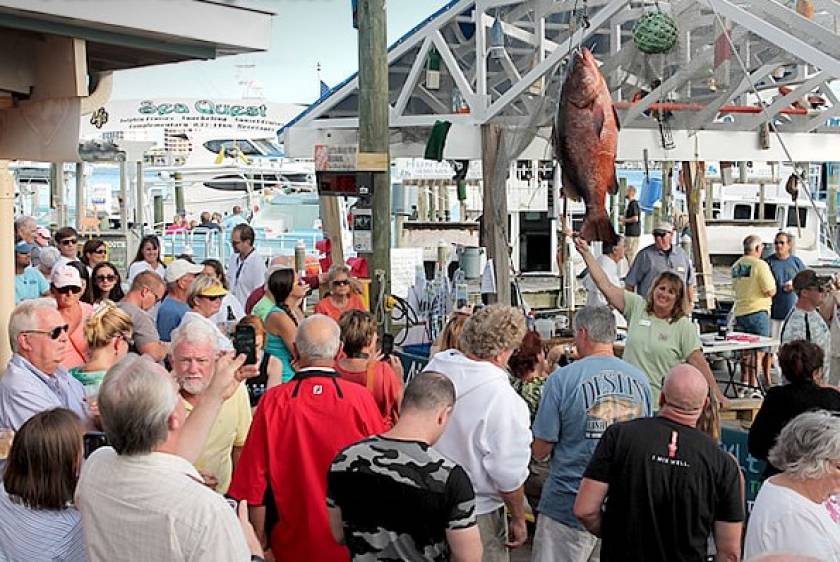 Source: https://destinfishingrodeo.org/rodeo-fun-for-everyone/view-rodeo-fun/ 
Held throughout the month of October, the Annual Destin Fishing Rodeo lures fishing enthusiasts from around the world. This iconic event, which started back in 1948, is a testament to Destin's reputation as the, "World's Luckiest Fishing Village",' and is known for its inclusivity to everyone from novices to professionals. Participants choose from a wide array of categories ranging from inshore and offshore, to specific divisions that focus on particular species. Don't have a boat? No worries! While private boats are permitted, there are also many charters and local fishing guides available. And if you're not one for the sea, check out the public weigh-ins! Anglers are sure to be showing off their best catches and telling their most exciting tales, making this a perfectly family-friendly experience that is completely unique to Destin.  https://destinfishingrodeo.org/.
#3 Baytowne Wharf Beer Festival
Located at: 9300 Emerald Coast Parkway, West Miramar Beach, FL 32550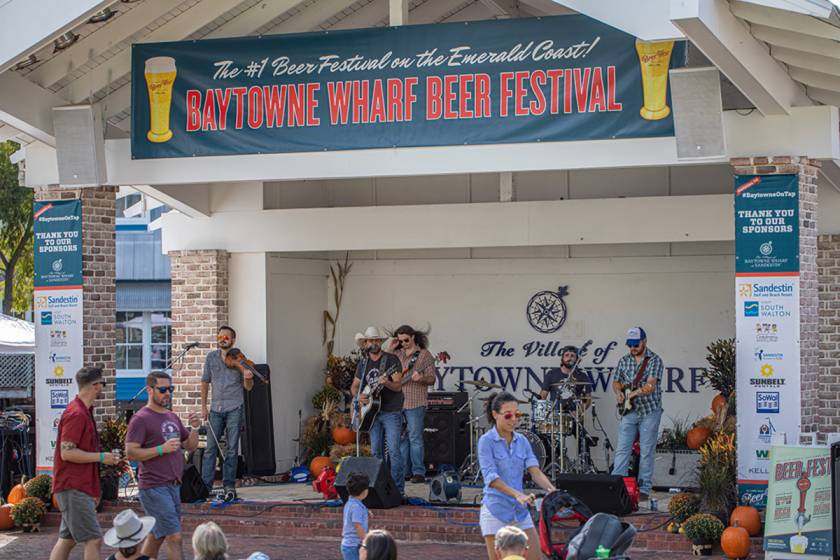 Source: http://www.baytownebeerfestival.com/gallery/2019-festival/
Held at the Baytowne Wharf in Sandestin, The Baytowne Wharf Beer Festival is an exciting and delicious celebration that is eagerly anticipated by beer aficionados throughout the area. The heart of the festival lies in its impressive selection of craft beers. Breweries from near and far attend to showcase their most loved creations, offering a wide range of lagers, IPAs, stouts, and even experimental brews. You're sure to find yourself fully immersed in the diverse flavors and experiences that each brewer has to offer!
Beyond the beer, the festival also offers live music and a festive atmosphere, as well as an array of foods from local vendors that pair perfectly with the selection of beers. Whether you're a seasoned beer enthusiast or a newbie looking for an adventurous day out, this festival is a must-visit scene that encapsulates the essence of fall in Destin.    http://www.baytownebeerfestival.com/. 
#4 Halloween Haunt at Destin Commons
 Located at: 4100 Legendary Dr, Destin, FL 32541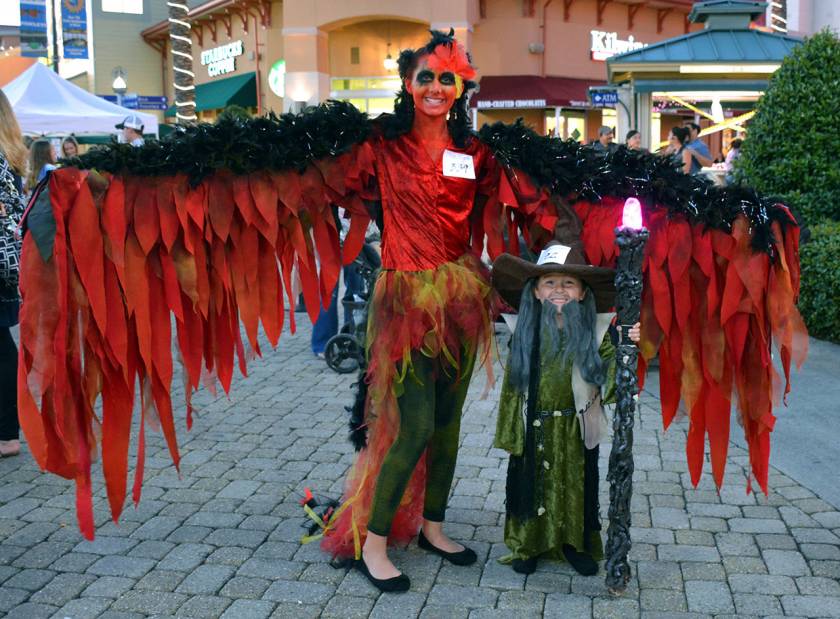 Source: https://www.getthecoast.com/halloween-haunt-returns-to-destin-commons-featuring-costume-contest-trick-or-treating-and-more/
Looking for something a little more spooky? Check out the Halloween Haunt at Destin Commons! On October 28th from 6pm-8pm, the popular shopping area transforms to a Halloween wonderland, perfect for children and adults alike. Show off your most creative costume in their highly anticipated costume contest! Contestants are split based on age and are eligible for a variety of prizes - even dogs can participate! 
And don't miss out on the trick-or-treating! Following the costume contest, shops in the Destin Commons area invite children to kickoff their candy collection by trick-or-treating around the stores. This event is sure to be a favorite with the kids and is the perfect start to a festive weekend!
#5 McGuire's Halloween 5k/10k Run
 Located at: 33 East Highway 98 Destin, FL 32541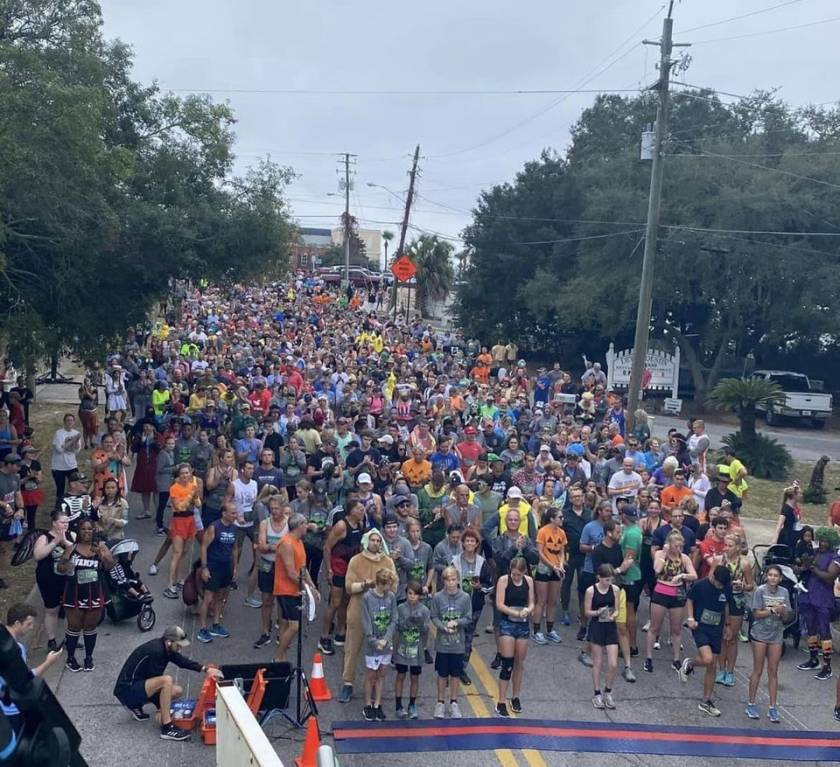 source:https://www.facebook.com/profile.php?id=100064906803314
One of the most unique and beloved traditions in Destin each fall is The McGuire's Halloween Run. Held annually during the weekend closest to Halloween, this festive and creative event invites its participants to dress in costume for a run that's as much about entertainment as it is athleticism. There is a variety of race lengths to choose from, making this a perfect event for both experienced runners, and those who are just looking for a fun way to embrace the Halloween spirit. The best part? Definitely, the post-race party held at McGuire's where runners gather to enjoy some delicious Irish foods, cold beverages, and a friendly atmosphere created by the community of Destin. https://runsignup.com/Race/FL/Destin/McGuiresHalloweenRun. 

From specialty food and drink festivals to Halloween delights, there's truly an event for everyone. Whether you find yourself indulging in delicious fall flavors, competing in offshore fishing, or running a 5k in a Halloween costume, Destin's fall festivities are nothing short of unique and unforgettable. Plan your next fall getaway right here in Destin, and immerse yourself in the magic of fall, right here on the Emerald Coast.