Exciting Updates coming to Destin Gulfgate!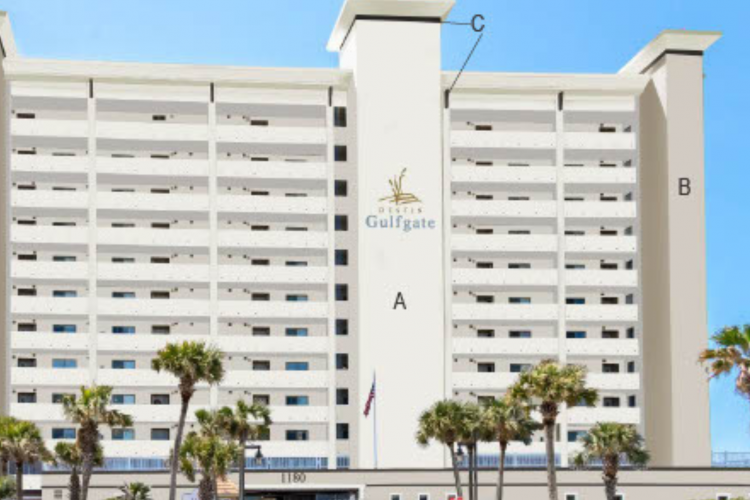 Valued guests - We are excited to announce that we are beginning renovations at Destin Gulfgate on November 1, 2022 and ending the first week of May, 2023.  Our number one priority is always the safety of our guests, owners, vendors, and staff and, coming in at a close second, is your satisfaction and enjoyment at Destin Gulfgate.  
We want to be transparent about this project so you can join in on the excitement and be fully informed of what to expect during your stay.  We will be using both email and texting throughout the renovations to communicate with you.  In order to stay informed, ensure that we have the most current email and cell phone number on record for you. 
Scope of the Project: 
The following is an outline of the upcoming improvements:
Removal of the tile on the exterior walkways on each floor and replacing that tile with a new waterproof coating
Waterproofing and painting the buildings with a fresh, new color scheme
Replacing the stairwell doors on each floor
Recoating the entrance floor outside of lobby doors
Removing the exterior awning at the fitness building
Resurfacing the pool and replacing the pool toy features
Replacing the trash chute
What to Expect: 
The project will begin on November 1, 2022 with the closure of the building for 2 weeks while the walkway tile is removed.  The property will reopen for guests on November 16, 2022, but the renovations will continue through May 12, 2023. We welcome all guests during this time, however you will notice work taking place during your stay. While a project of this size will invariably impact guests staying on property, every effort is being made to minimize disruptions. We will continue to update you via text and email.
 Beach access will NOT be affected.
Work is being limited to 8am - 5pm Monday - Friday, and Saturdays will only be utilized if unexpected delays happen during the week (such as inclement weather).  There will be no work performed the week of Thanksgiving.
Workers will be on-site with strict guidelines in place including no loud music, talking, or smoking while working.  
Work equipment will be restricted to a small portion of the parking lot and there will be plenty of parking available to our guests.  
The waterproof coating and painting will require scaffolding and/or swing stages to be around the building and balconies will need to be accessed from the exterior.  The balconies MAY be inaccessible for a day or so as the coatings and sealants dry. 
The pool MAY be closed for a short time in November.
Access to the fitness center MAY be restricted for a few days when the awning is removed.
We greatly appreciate your patience and understanding as these upgrades take place.   They will result in a beautifully updated exterior after completion!