Best Places to Watch the Sunset in Destin, Florida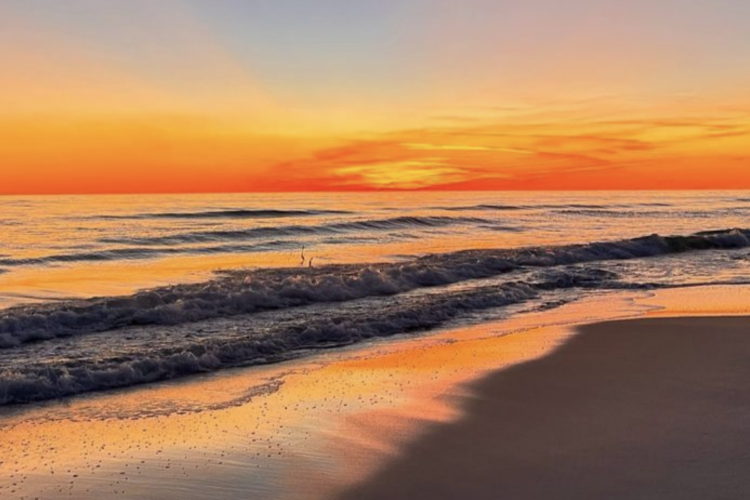 The sun will set every night from anywhere in the world. However, not one will resemble the brilliantly lit skies over Destin's vast white sand beaches. Appreciate the day's last moments as you soak in the views from these top Destin sunset locations:
Destin Gulfgate Balcony:
For the best experience, book a stay in one of Destin Gulfgate's ocean view condos here! Destin Gulfgate's vacation rentals are intentionally facing the Gulf of Mexico for visitors to watch the sun set into the horizon from the comfort of their own comfy condo. After a delicious dinner at one of the many neighboring dining experiences, grab a drink of your choice and unwind watching the daylight dwindle … And if you're lucky, you may enjoy the company of some of Destin's beautiful marine life, including wild dolphins! How picturesque?
Destin Waterfront Bars:
If staying in isn't your ideal experience, no worries! Get out and enjoy any of Destin's waterfront bars to appreciate the sunset with live music and a drink in hand! Destin Gulfgate's pristine location offers visitors access to some local favorite nightlife spots. One of which, the Destin staple, the Back Porch, who has been representing gulf living and dining for over 40 years (and is less than a 5 minute walk from your Destin Gulfgate condo)! Followed by the adults-only SKYBAR Edge Rooftop just hovering over the water of the Destin Harbor, and a truly southern dining and drinking experience awaits at Boshamps Seafood & Oyster House. While in the area, you must also pay a visit to a HarborWalk Village essential, Aj's Seafood and Oyster Bar! 
Boat Rental on Crab Island:
For those looking for a front row seat, consider spending an evening on the water for a Crab Island sunset cruise! It is here guests can take full advantage of experiencing the Emerald Coast waters. Check out the boat rentals below to book a life long memory ranging from private rentals, yachts, dolphin cruises, and captain accompanied rentals! There is something for everyone.
Whatever you choose, enjoy melted hues of purple, pink, and orange twinkle off the Emerald Coast as another perfect Destin day slips into dusk!