The 5 Most Instagrammable Spots in Destin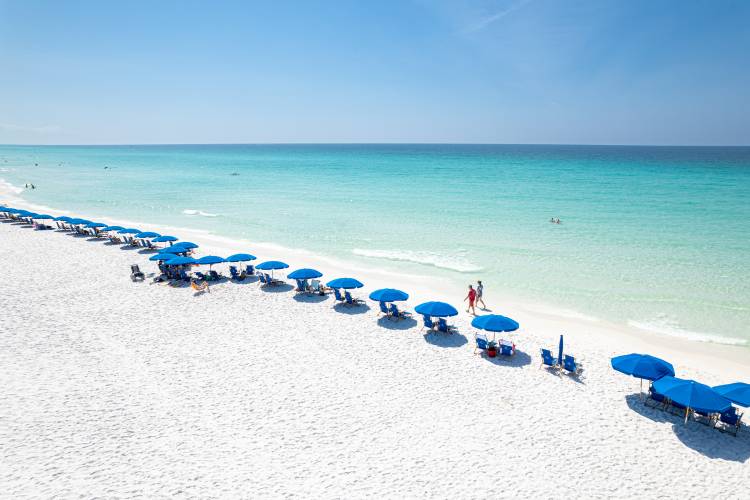 The 5 Most Instagrammable Spots in Destin
---
Get your cameras ready because we're spilling the beans on the Top 5 Most Instagrammable Spots in Destin.
The first stop is Destin Beach, where the sand and waves are a postcard backdrop for your vacay memories. Then there are larger-than-life murals at Destin Commons, splashed with color and creative vibes that match the town's spirit. Speaking of vibes, you gotta check out the balconies with a view at Destin Gulfgate. And oh my gosh, don't even get us started on The Back Porch's Giant Chair. It's like joy incarnate against that beachy backdrop. Lastly, that monument sign at Destin Gulfgate is like the welcome mat to your adventure. So, let your snapshots do the talking, and let these spots paint your vacation story, one click at a time.
#1 Destin Beach
Located at: Destin Gulfgate, 1180 Scenic Hwy 98, Destin, FL 32541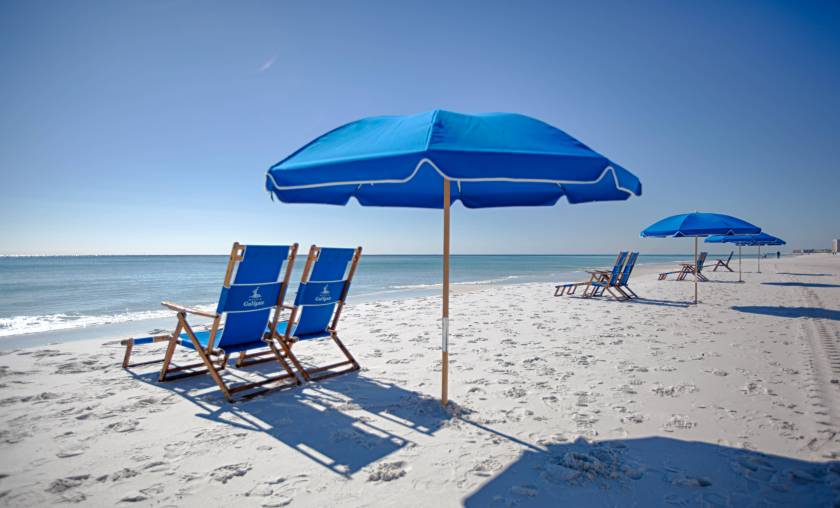 You can't visit Destin without snapping pictures on the sugar-white sand beaches! Nestled against the sparkling Gulf waters, this slice of paradise is like a real-life filter, turning every snap into pure gold. Waves high-five the shore, inviting you to soak up more than just the sun. One of the best spots along Destin Beach is the 465 linear feet of unobstructed, private beach that Destin Gulfgate offers its guests. Whether you're a selfie superstar or a candid connoisseur. Laugh 'til your abs ache, splash like nobody's watching, and let those good times roll – your feed will thank you!
#2 Murals at Destin Commons
Located at: Destin Commons, 4100 Legendary Dr, Destin, FL 32541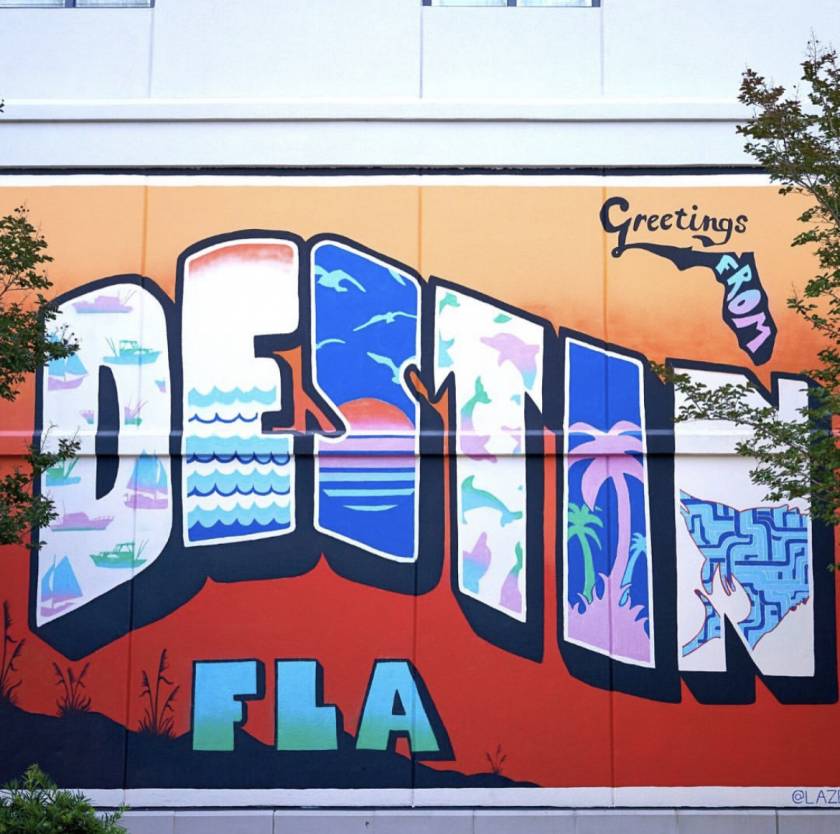 @thedestincommons
The perfect frames for your rad memories are waiting for you at The Destin Commons. Think shopping and a picture-filled adventure. Seriously, it's more than just shopping; it's a whole treasure trove of moments your Insta's going to adore. From the iconic Destin, FL mural located between Abercrombie & Fitch and Build-a-Bear, to the rainbow flamingos, each corner is a vibrant story to share. Pose by the Wily Giraffe near the children's splash pad, find coastal charm in a blue crab mural near Southern Living's, and celebrate fishing culture with the Fishermen mural located by Uncle Buck's Fishbowl. Don't miss postcard-style art between Foot Locker and City Food Hall! 
#3 Balconies with a View
Located at: Destin Gulfgate, 1180 Scenic Hwy 98, Destin, FL 32541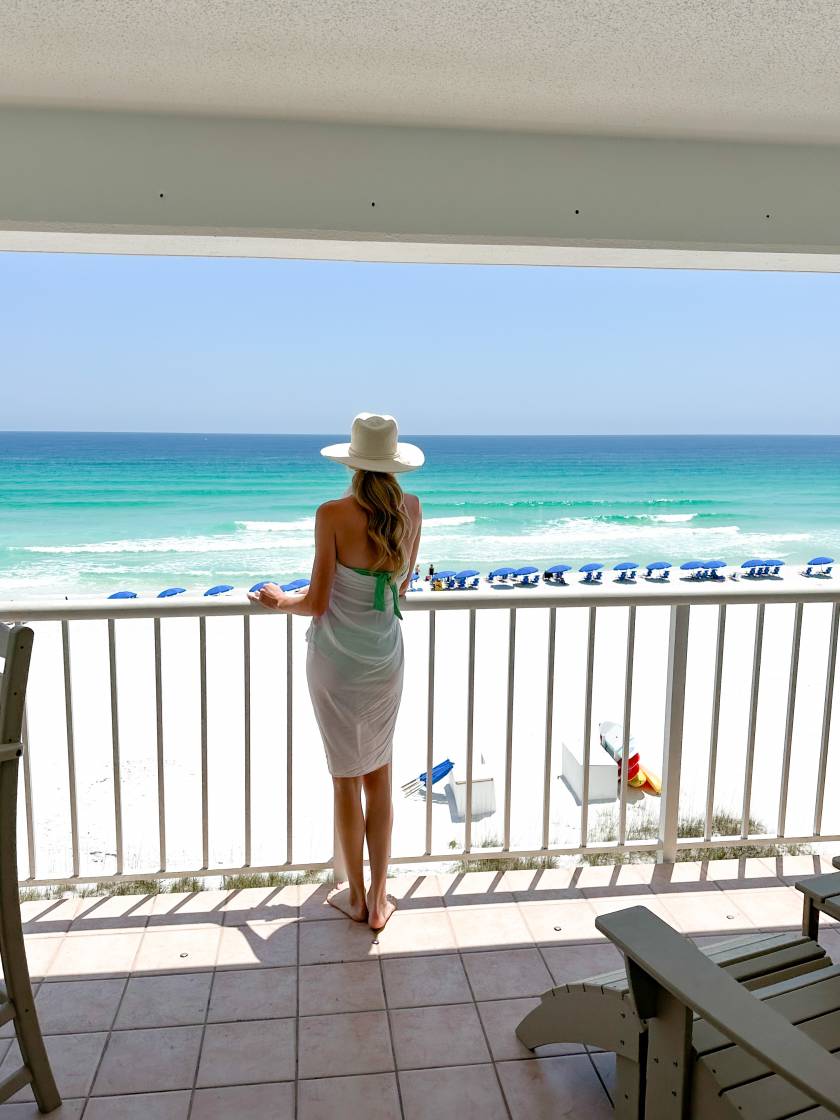 @everydaygray
Elevate your vacation in Destin by capturing the feeling of Gulf paradise right from your balcony at Destin Gulfgate. With emerald waters as your stunning backdrop, every picture you snap becomes an instant masterpiece. Imagine sipping your morning coffee as the sun rises, or sharing a vibrant pink and orange sunset with loved ones. The ocean and sky put on a constant show that's made for Instagram. Whether you're striking a pose, enjoying a meal, or simply taking in the view, the balcony offers a private stage for your vacation stories. 
#4 Giant Chair
Located at: The Back Porch, 1740 Scenic Hwy 98, Destin, FL 32541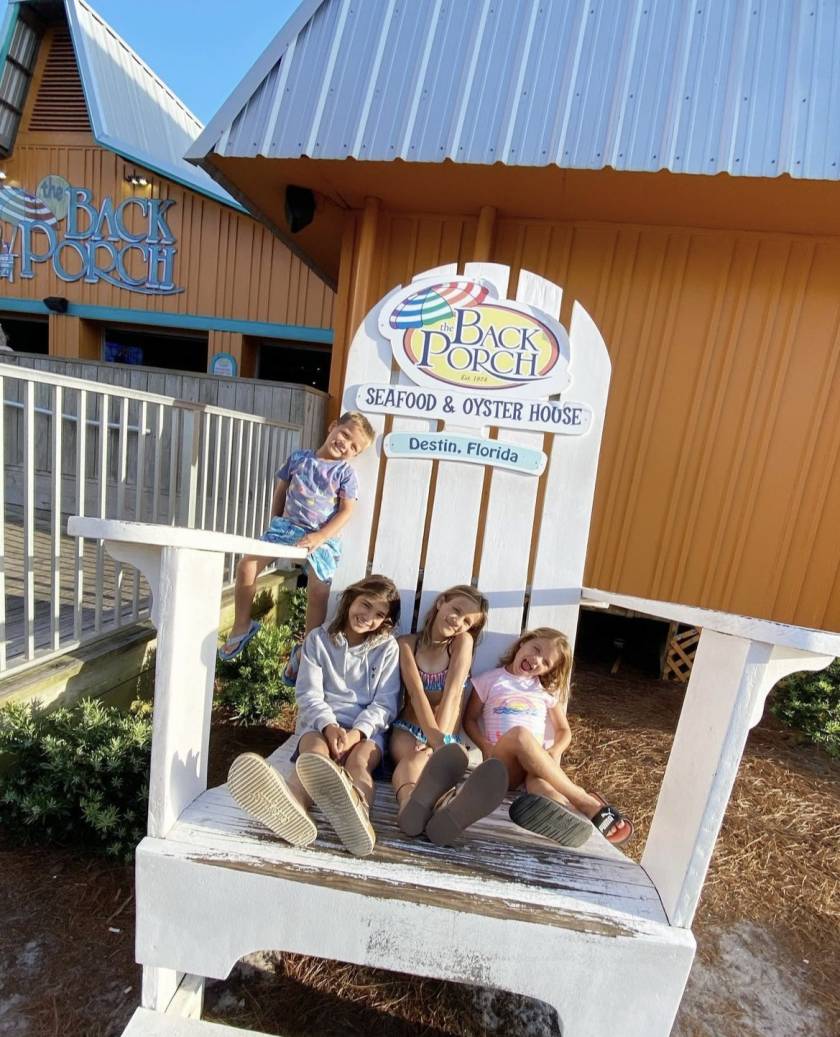 @reitersontheroad
Embrace the novelty of your Destin getaway by dropping by the oh-so-famous Giant Chair right outside The Back Porch. This oversized seat is begging for some playful snapshots. Standing tall as a symbol of relaxation and coastal vibes, it's a must-visit for any Instagram lover. Go ahead, plop yourself onto the chair, strike a pose, and let your excitement shine through the camera. And guess what? This chair is so massive that the whole fam can get in on the action, perfectly embodying Destin's chill and classy feel. It's not just a chair; it's like a gateway to those vacation memories you'll treasure. 
#5 Monument Sign
Located at: Destin Gulfgate, 1180 Scenic Hwy 98, Destin, FL 32541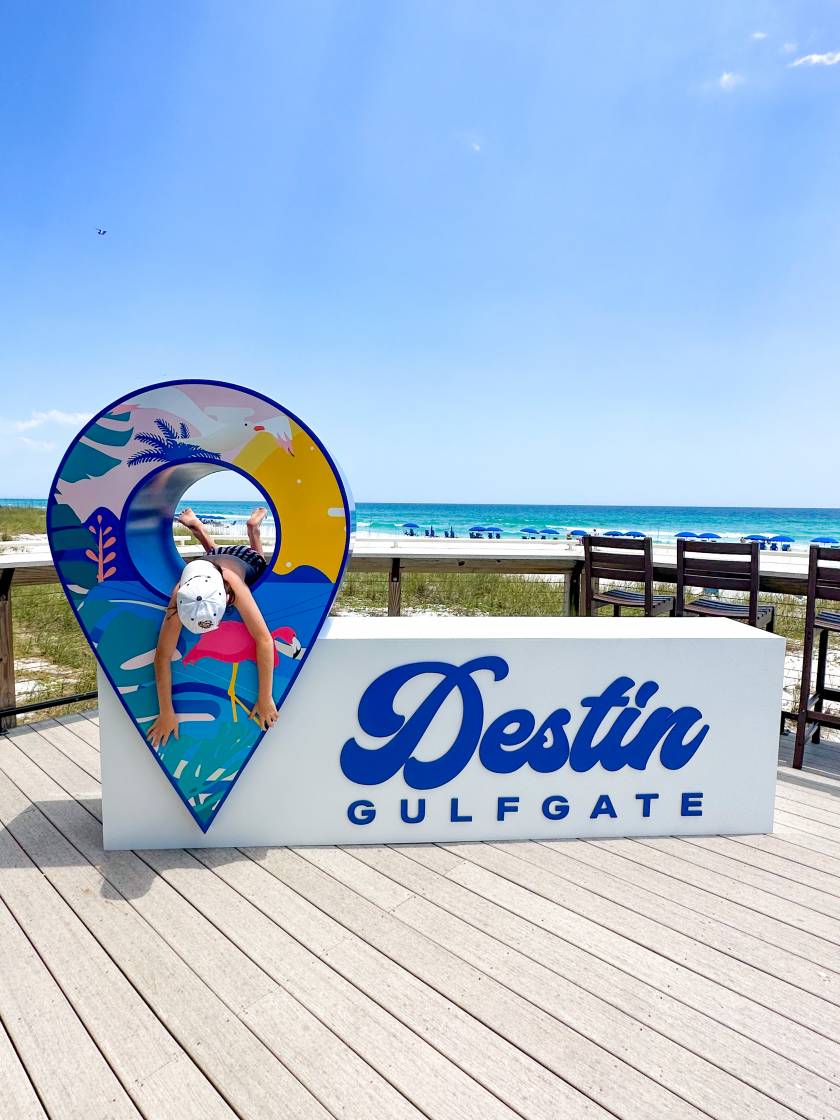 @everydaygray
Dive headfirst into the magic of Destin Gulfgate. You can't miss the iconic location monument sign, just chilling against the calm backdrop of the Gulf's tranquil waters – talk about a primo Insta moment. Picture this: endless blue stretching as far as the eye can see, setting the scene for your upcoming coastal escape. All you gotta do is stand next to that sign, let the soft sea breeze give your hair a little dance, and let that excitement beam right through your photo. But wait, it's not just a sign; it's like the entrance to a whole world of vacation dreams. So, share your journey, soak in the Gulf's natural beauty, and let your pics tell the story of the sheer thrill that comes with kicking off your epic Destin adventure. 
---
So, as you scroll through your gallery, remember that each click captured a moment infused with Destin's magic. These five spots aren't just places; they're the threads that weave together the story of your unforgettable Gulf Coast adventure. Share your journey, paint your memories with the hues of the Gulf, and let your Instagram feed narrate the tale of a destination that stole your heart, one snapshot at a time.